The Gold Boxing Gloves Azure
SKU: HWKY-BG-TGAZ-BU-1
Back to THE GOLD! In our 7th Anniversary, Hawkeye would like to go back to the origins, our The Gold collection back in 2012. After 7 years of experimenting and explorations, we have come up with the new classic, The Gold. This collection will representing Fighters who has winner mentality, never settle for less, always wants to be #1, don't wanna be silver or bronze medalist in their life. The Gold has all feature to support your training session, even your fight preparation. We re-designed the new version of The Gold for all Fighters, doesn't matter either their a beginner or a professional Fighter, it doesn't matter! Because we bring the new version of The Gold for all of Fighter who has a desire to make a history.
FEATURES
The Gold new version
Made with best quality of Microhawk Genuine Leather©
Flux© technology handmade padding
High quality stitching with high quality control
Innovative design with luxurious touch
Secure Velcro® strap
Thumb lock
Soft lining
PRODUCT DETAIL
Available in 8oz -10oz -12oz – 14oz – 16oz
Comes with snag-free Velcro® strap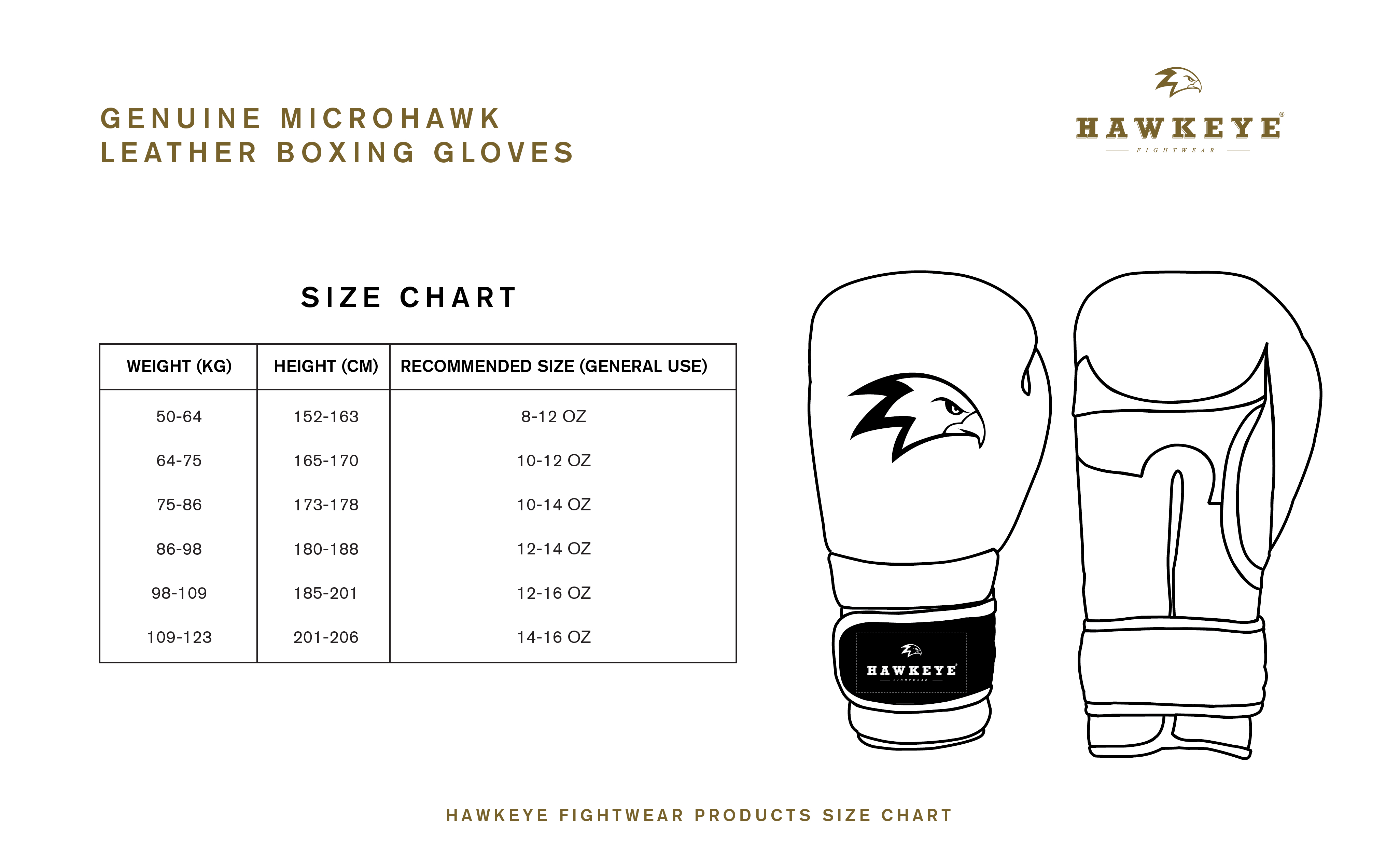 EXCHANGE OF GOODS BECAUSE IN CASE OF WRONG / DEFECTIVE GOODS POLICY
Customers can make an exchange of goods if the HAWKEYE FIGHTWEAR products that are received is wrong (in case of size and color) or in a defective or damaged condition, by making a confirmation within 3 days after the goods have been received.
Products that have been bought cannot be refunded under any circumstances. Defective or damaged conditions will be considered so, if the defect or the damage was at the time the customer received the goods and not because of the customer using the product not as instructed.
Exchange rules for defective goods are as follows:
Customers need only to notify HAWKEYE FIGHTWEAR Fighter Care via e-mail, WhatsApp, SMS or phone call in order to make an exchange, and we will assist you to return the goods.
The photo of the product and barcode that has been bought must be attached at the time of the notification.
Exchange will be done when the defective product is received by the HAWKEYE-FIGHTWEAR party.
The buyer shall bear the postage fee for the exchange, but after the refund process is completed, the shipping fee will be returned with the replacement product.
The time to process the return of the HAWKEYE-FIGHTWEAR product is a maximum of 3 days (except the stock of the product being unavailable)
Fighter Care: +6281212262644 / fightercare@hawkeyefightwear.com
Shipment will be proceed at 03:00 PM (GMT +7). Limit for payment is at 02:30 PM (GMT +7). If the payment is after 02:30 PM (GMT +7), the shipment will be proceed the next day. 
For all customers you'll receive the tracking number maximum D+1 for JNE & D+2 for Si Cepat after the order status is confirmed in the operational hours via email. But no worries because your order will be ship on time.