Hawkeye X Unicombat Fight Shirt
SKU: HWKY-APR-BWSH-HWUC-AJG-XS
This fight shirt is specially designed for Ajarn Gae, legendary Muay Thai trainer from Thailand. Ajarn Gae is a legendary Muay Thai trainer who spent most of his childhood living at a local temple. He did his first Muay Thai fight in a local temple fair when he was only 8 years old. He spent a few years fighting in Northern Thailand before moving to Bangkok where he competed for another 2 years until a bad injury ended his career. He misses fighting in the ring but he eventually builds his career as a well known Muay Thai trainer to this day.
Hawkeye X Unicombat collection designed fight shirt with Lightweight Cotton fabric from Indonesia cut in a fighter fit, that you can wear in any weather condition. Completed with open collar, pocket on the left chest, and a printed Ajarn Gae special artwork.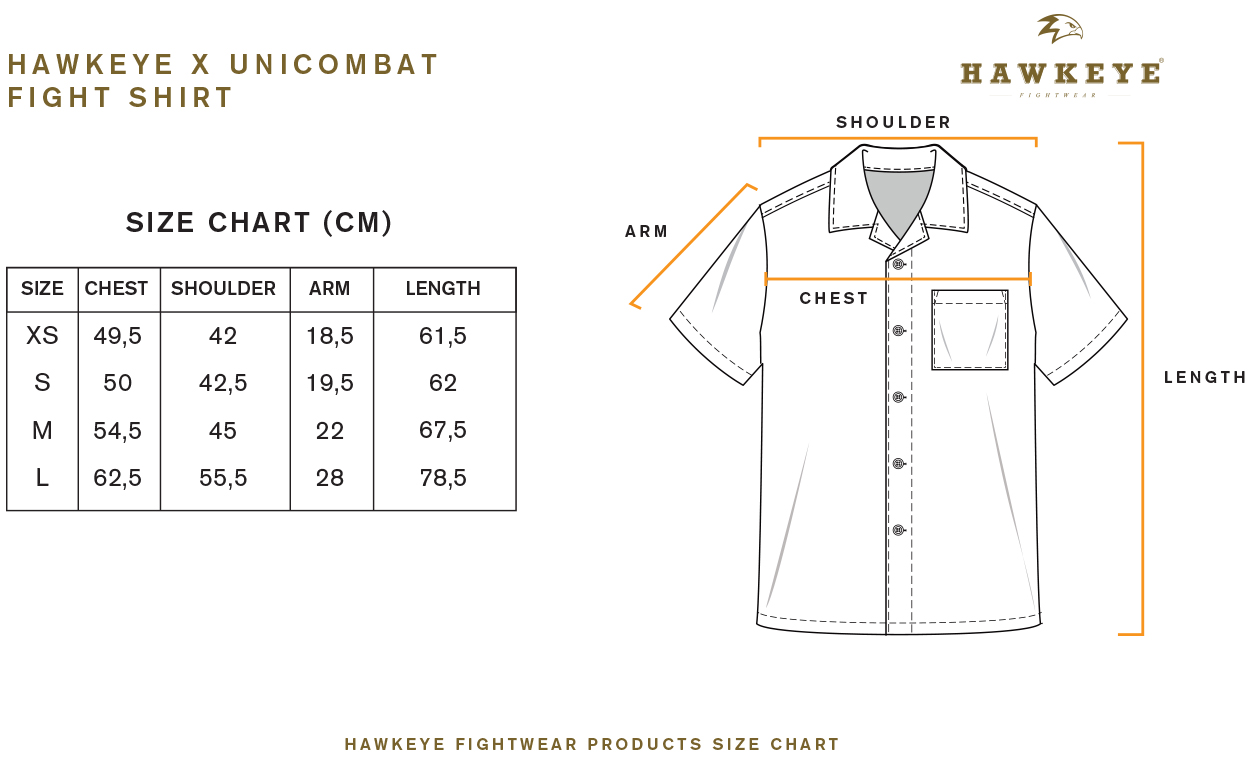 All Orders will be reviewed, packing and shipped by our Team within 1-2 working days after payment confirmed. Orders that are taken on weekends (Saturday and Sunday) will be checked and shipped on Monday. 
Our last shipment is on 02:45 PM in the Weekdays (Monday - Friday)