Hawkeye Logo Gray Basic Tee
SKU: HWKY-APR-TSBS-LBGR-S
This is our identity, that we want spread to the world that Hawkeye Fightwear is the best lifestyle fighting company comes from Indonesia.
Hawkeye Logo Basic Tee collection designed with premium Lightweight Cotton fabric from Indonesia cut in a fighter fit, that you can wear in any weather condition. Completed with rib-knit crewneck, and a printed Hawkeye Fightwear logo on the chest and on the backside.
SIZE CHART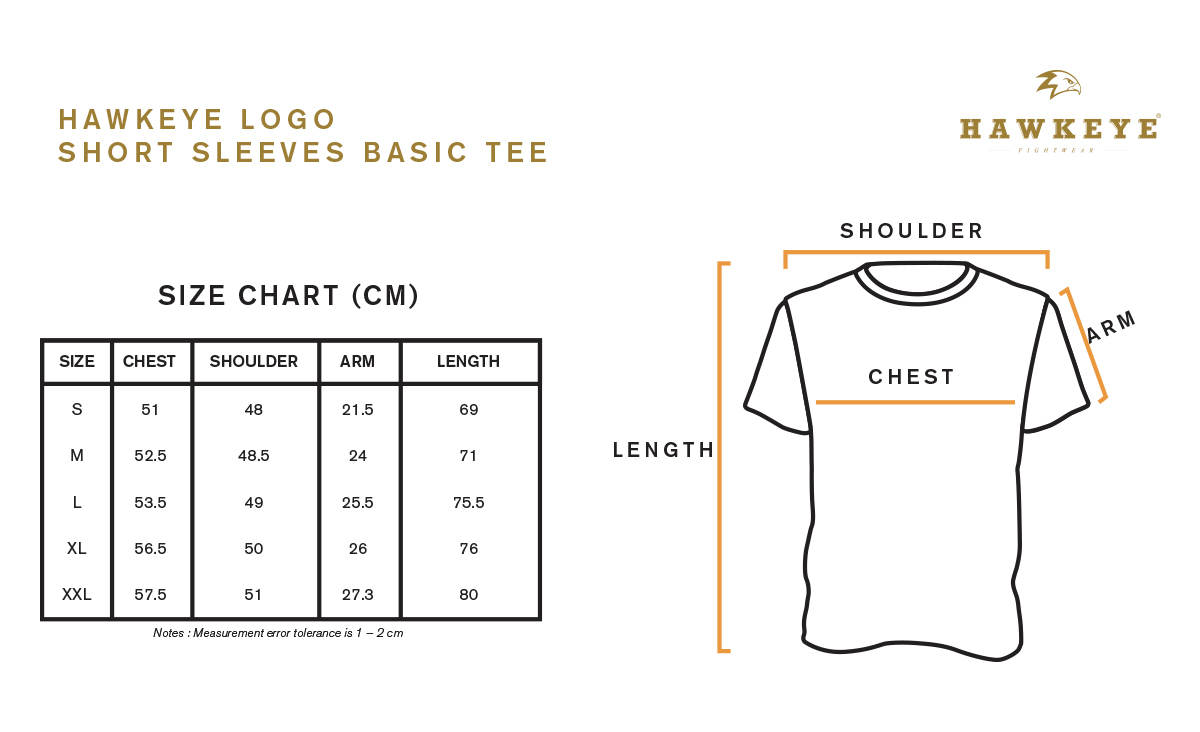 All Orders will be reviewed, packing and shipped by our Team within 1-2 working days after payment confirmed. Orders that are taken on weekends (Saturday and Sunday) will be checked and shipped on Monday. 
For all customers who selected Si Cepat as the shipping courier, you'll receive the tracking number maximum D+2 after the order status is confirmed in the operational hours via email. This is Si Cepat regulation, but no worries because your order will be ship on time.
Our last shipment is on 02:45 PM in the Weekdays (Monday - Friday)